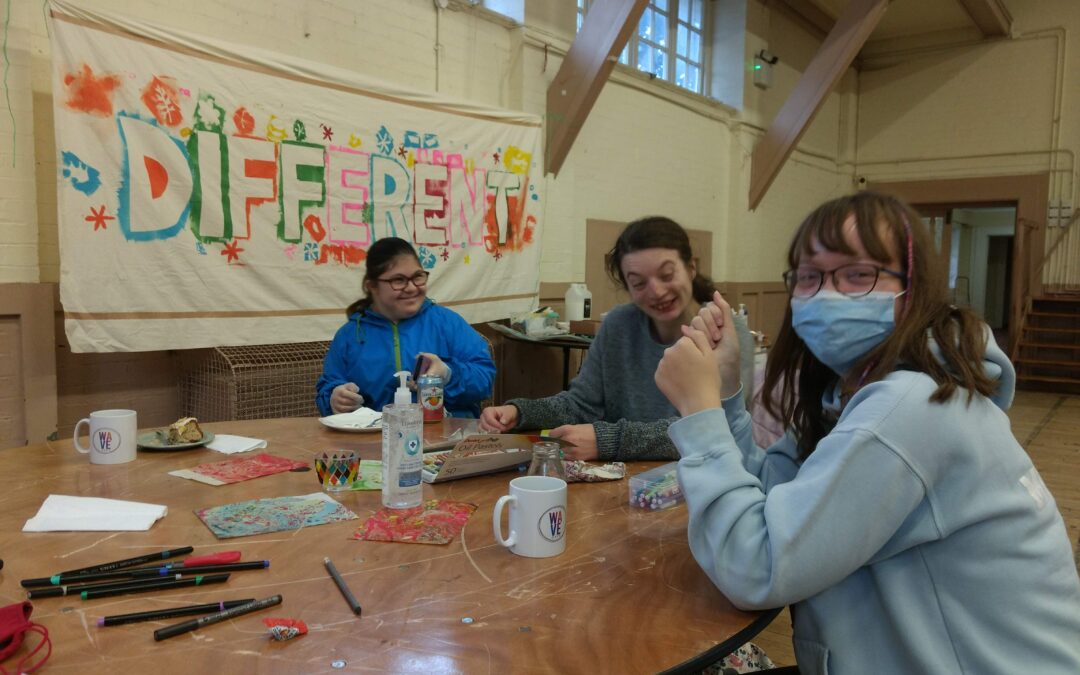 So much more than just a café!
Open every Thursday and Friday, Wave Café, a small charity with big ambitions, is a warm and welcoming place, pioneering life-changing work in the heart of Muswell Hill.  Wave stands for 'We are All Valued Equally' and, through art and food, this inclusive charity aims to reduce inequality in society and change attitudes around learning disability and difference. Two days a week, Wave Café provides a truly accessible and inclusive space where people of all ages, backgrounds and abilities socialise, work, create and enjoy each other's company.
The goal of Wave Café is to normalise difference through what Wave called the 'with not for' approach.  Within this model, which moves away from the traditional charity approach of providing needy service users with support, people with disabilities see themselves as a natural and integral part of the community, while those without disabilities have their eyes opened.  Volunteers who thought they were doing things for others find that they themselves are real beneficiaries.   As a result, many otherwise unlikely friendships have developed through events at Wave Café.
Wave Café started as a series of pop-up art events around Muswell Hill and quickly moved to weekly, inclusive evening art events.  In 2019 the charity started to trial a once-a-week daytime café in its current location at the Muswell Hill URC.  The café was bustling, with inclusive art, free yoga and delicious lunch prepared by a mixed ability kitchen team but, when the pandemic struck, was forced to close its physical space.  Undeterred, the team kept activities going—art, yoga, Zoom chats and a letter writing project—and Wave Café was finally able to re-open its doors in July of 2021 
Thanks to a generous donation from the Michael and Betty Little Trust, the café is now open two days a week and provides inclusive art, affordable lunches and enriching internship opportunities for young people with learning difficulties. But Wave Café wants to offer a fuller and richer service for its existing community and to expand its inclusive ethos to a larger community by establishing itself as a financially sustainable social enterprise. To do this, the charity needs to raise an additional £50,000 in 2022.  If you feel you can help by making a monthly or one-off donation, please contact Wave Café's Development Director, Claire Avant, at claire@wavecafe.org.  For more information about the charity, visit their website at www.wavecafe.org or follow on social media @wavecafeN10.
Wave Café
At Muswell Hill United Reformed Church
Open Thursdays from 9-5 (art from 11:00-3:00 and 3:45-5:00, Yoga from 11:00-12:00)
Fridays from 9-3 (art from 11:00-2:00)
Lunch served at 12:30 each Day