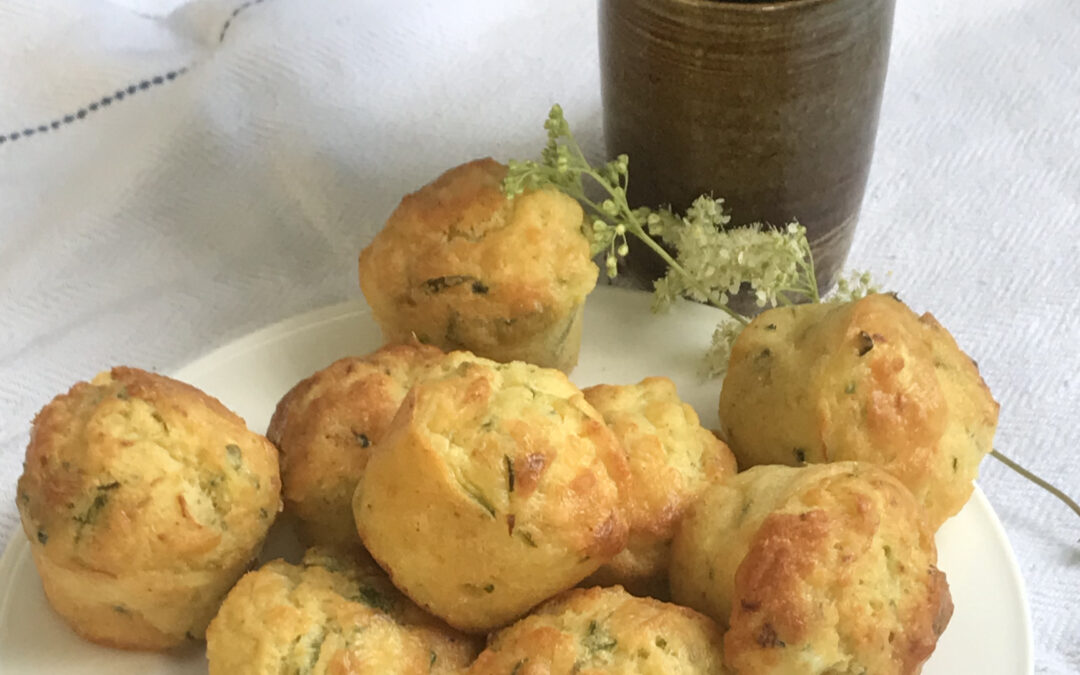 Courgette & Cheddar Muffins
Recipe from The Microcheesemonger
Here is a truly versatile recipe to use up a glut of courgettes or odd bits of cheese.
You can swap any of the ingredients to suit yourself and what you have in stock. 
Quick and reliable.
Lovely as a side for lunch, with soup or with drinks.
Ingredients
100g Cheddar cheese grated (or any cheese of your choice)
60g grated courgette
2 spring onion sliced finely
Handful of chopped mint
100ml olive oil
100ml white wine (or use milk)
2 eggs beaten
90g self-raising flour
1tsp baking powder
Salt and pepper
Preheat oven to 190C
You need a small 12 cup muffin tray
Makes 12 small / 6 large muffins
Method
Whisk the olive oil & wine (or milk) add the eggs.

Squeeze the grated courgettes to release excess water.

Add the courgette, cheese, spring onion, mint to oil/wine mix.

Add the flour, baking powder and salt, pepper.

Mix lightly and fill the muffin moulds.

Bake at 190C for about 15-20 mins or 20-25 mins if making larger.
Best served fresh!
BOX OUT
For more recipes follow The Microcheesemonger on Facebook & Instagram
To taste our cheeses visit us every Sunday at Ally Pally Farmers' Market
Already know what you want? Place your cheese order here: themicrocheesemonger.co.uk